The following blog was written by guest author Kevin Connors. Kevin Connors is a professional organizer based in Phoenix, AZ, and the Director of Membership for the NAPO Arizona Chapter. He helps clients optimize their spaces for improved functionality and efficiency. During his leisure time, Kevin enjoys golf and traveling.
Tired of facing the daily chaos in your cluttered garage? As a professional organizer, I have gained a lot of experience in garage organization. I understand the challenges that many people encounter in this situation. By utilizing the right storage solutions, you have the opportunity to transform your garage into an orderly and efficient space that perfectly caters to your storage needs. In this all-encompassing guide, we will explore a range of storage products that are available to assist you in decluttering and optimizing your garage's storage.
Innovative Wall-Mounted Shelving Solutions
In terms of enhancing your garage's spatial efficiency, the wall-mounted shelving systems stand out as a great option. These systems consist of sturdy shelves that can be easily installed on your garage walls. Look for shelves that offer adjustable features, allowing you to customize the height and spacing according to your specific items. Wall-mounted shelving systems prove invaluable for storing bins, tools, sports equipment, and other frequently used items. By capitalizing on vertical space, you free up valuable floor area for other activities.
Elevated Overhead Storage Racks
If your garage space is limited or you're determined to make the most of every inch, consider incorporating overhead storage racks. Also known as ceiling-mounted racks, they provide ample storage for items that you don't need frequent access to, like seasonal decorations, bulky items, and rarely used belongings. Constructed from durable materials like steel or heavy duty plastic, these racks are designed to support substantial weight. However, it's important to consider professional installation to ensure that the racks are securely attached and do not pose any hazards to your vehicle, or the safety of people and pets in the garage.
Versatile Modular Storage Cabinets
When your goal is to establish a versatile and adaptable storage solution, modular storage cabinets are your ultimate solution. Available in various sizes and configurations, these cabinets empower you to create a storage system that perfectly fits your requirements and your garage's dimensions. Opt for cabinets equipped with adjustable shelves, drawers, and lockable doors to enhance convenience and security. Modular cabinets are incredibly useful for organizing power tools, automotive essentials, gardening equipment, and other items that require orderly arrangements and easy access.
Practical Pegboard Systems
If you're looking for a simple yet highly effective storage solution, consider installing pegboard systems in your garage. These perforated panels offer endless possibilities for hanging tools, accessories, and various items using hooks, brackets, and baskets. Installing pegboards is a breeze, and once mounted, they provide quick and convenient access to frequently used tools. To further boost efficiency, consider organizing your tools by type or function, making it easier to locate what you need for your projects.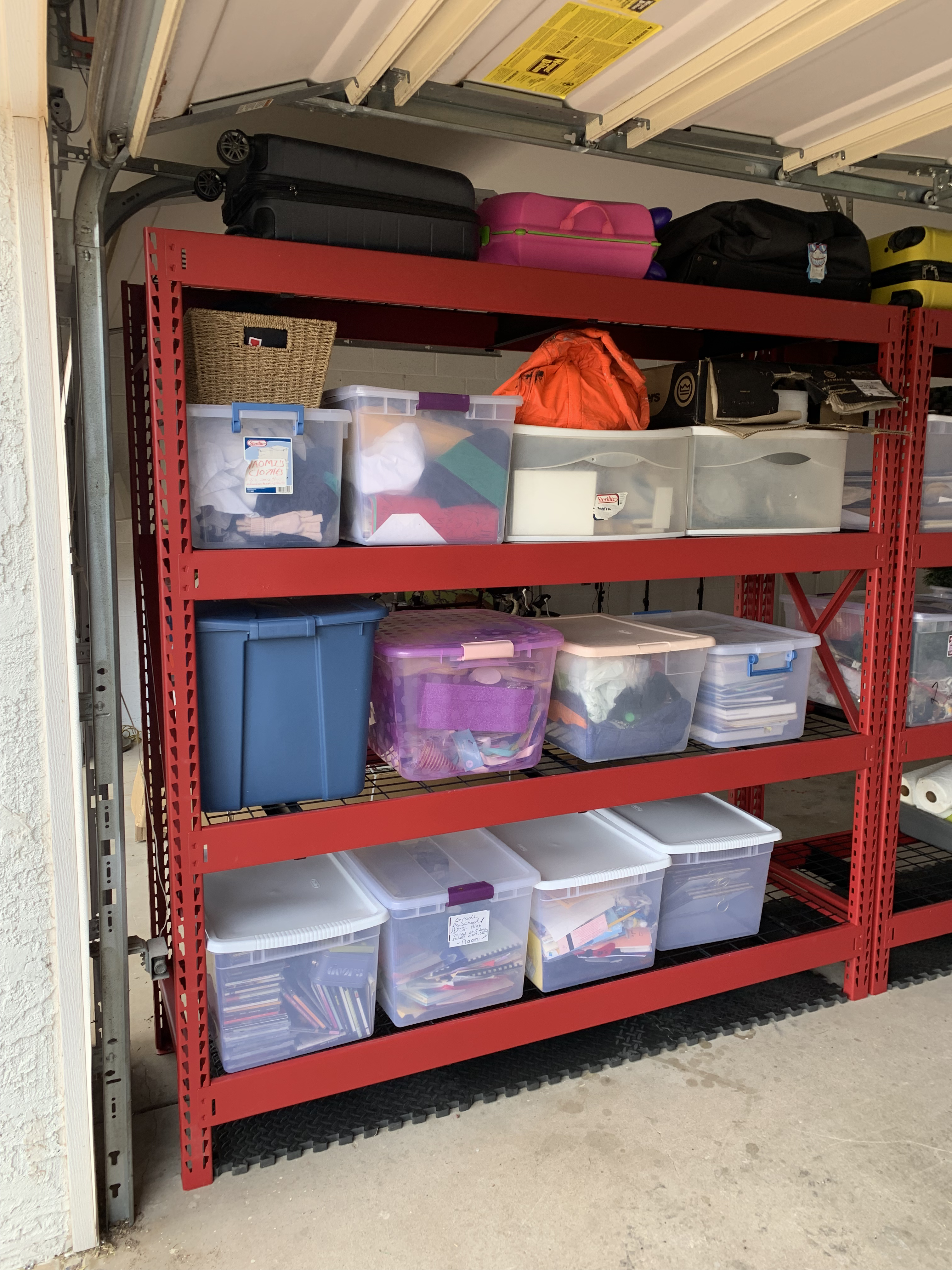 To bring order to smaller items in your garage, the importance of stackable bins and totes cannot be overstated. Opt for transparent containers that allow you to identify contents without labeling. These bins can be stacked on shelves, placed on overhead racks, or nested within cabinets, showcasing their remarkable versatility. Use them to store hardware, nails, screws, craft supplies, and other small items that tend to clutter your workspace. By incorporating stackable bins and totes, you can create a systematic and well-organized framework that maximizes every inch of your storage space.
Keeping your frequently used tools within easy reach and protected from loss or damage can be accomplished with magnetic tool holders. These holders often come in the form of strips or bars with strong magnets that securely hold metal tools. Whether it's screwdrivers, wrenches, pliers, or other manual tools, magnetic tool holders work beautifully to keep them organized and easily accessible. Installation options for these holders include wall placement or integration within cabinets, making them a versatile and efficient storage solution.
Take your garage's functionality to the next level by incorporating a modern workbench. These benches offer more than just a sturdy work surface for your projects. Many variants come with built-in features like LED lighting, USB ports, and electrical outlets, expanding the possibilities for utilizing your garage space. Additionally, they often include shallow drawers that provide a convenient home for your most frequently used tools, ensuring they're close at hand as you work.
Rail Mounted Hooks and Hangers
Well-designed systems from reputable brands like Ryobi and Rubbermaid have been developed to accommodate a variety of hooks, hangers, and alternative mounting mechanisms for suspending tools on the wall. The adaptable design allows for easy interchangeability of mounting configurations as your needs evolve, resulting in a hanging system that will become your a permanent solution for large, awkward tools.
An organized garage enhances both the functionality of the space and the overall environment, fostering productivity. By carefully selecting storage solutions tailored to your needs, you can create a thoughtfully designed system that seamlessly aligns with your requirements. With these innovative storage products as your partners, your journey towards achieving a tidy and efficient garage is well underway. If you're in Phoenix and require professional guidance in organizing your garage, feel free to explore www.inspiredorganizersaz.com for a free consultation.
To learn more about Life Simplified's organizing services, click here! Be sure and let us know in the comments below what information you found most helpful in this blog and what you'd like to read about next!
If you or someone you know needs help organizing their garage, contact us or call 256-316-1655 to schedule a free in-home assessment. Our team would love to help you like we have helped countless people across North Alabama simplify their lives.