Overwhelmed with the process of packing and unpacking? Frustrated with too much stuff? Too busy to handle all the details of organizing a move?
Let our team of relocation specialists simplify your move!
WE'RE HERE TO HELP MAKE YOUR MOVE
Moving is a difficult, time-consuming task. From making decisions on what to keep, to carefully packing your valuables, to making sure your necessities are easily accessible on move-in day… the overall process can be overwhelming.
So why do it alone when you can have a team of experienced relocation specialists help you? Our mission is to simplify your move by assisting in purging, packing, unpacking, and organizing your new home. We will be there for you every step of the way.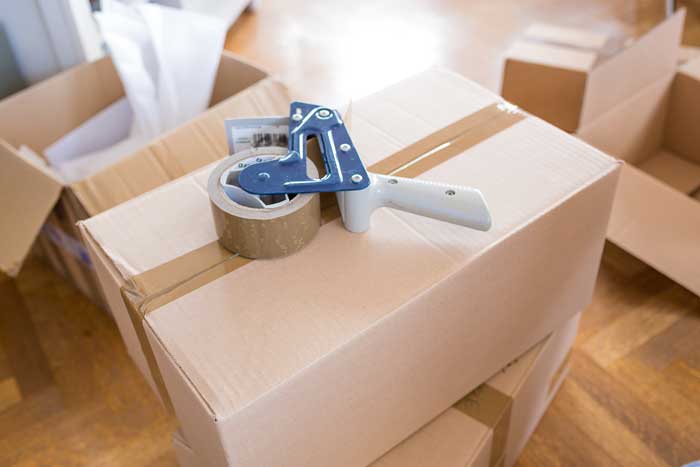 Our team's full-service approach takes the stress out of your move.
We can declutter and organize your current living spaces in order for your future buyer to see your home to its full potential.
We implement organizing solutions that are transferable and can be used in your new home.
We also assist you in deciding what items you need and love, making packing easier and more cost-effective by saving time and money avoiding packing and relocating unnecessary items. Our team handles your valuables as if they were our own, packing them with care in an organized manner and labeling every box with its contents.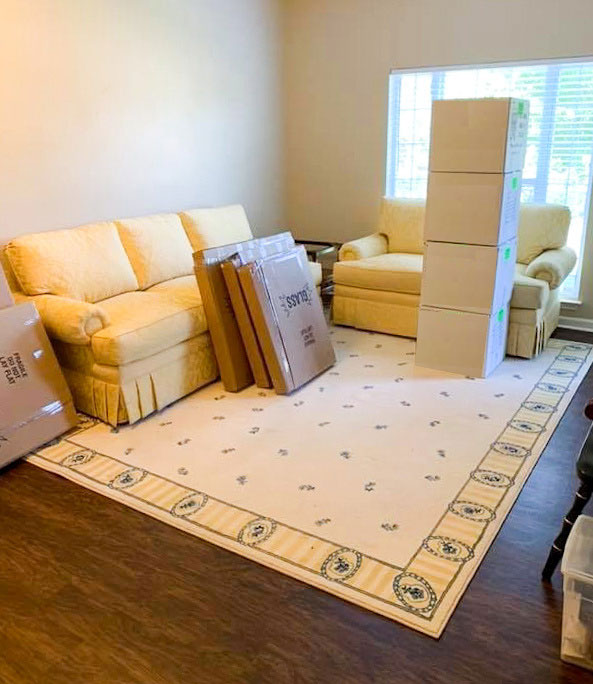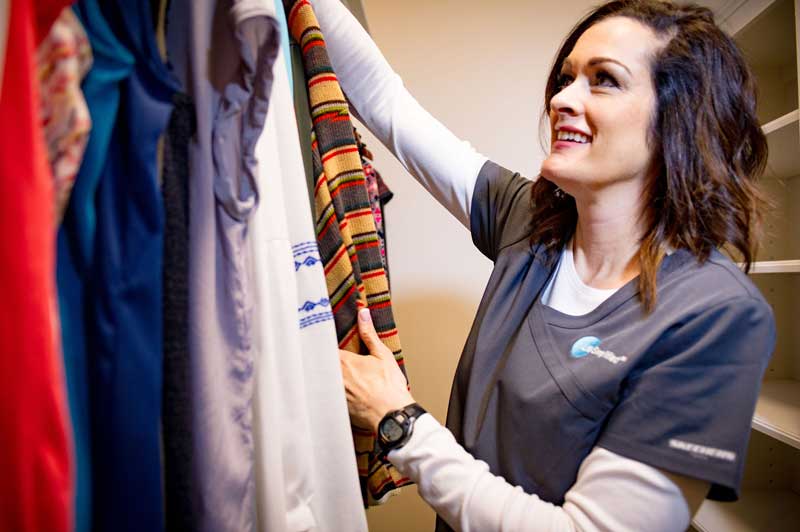 Wouldn't it be great to walk into your new home with everything in its place?
We can also make sure your space is live-in ready with clean linens, clocks set, lamps plugged in, and clean dishes. Within a day, we can make your new house feel like home.
Karen makes organization look easy with her great skills. From start to finish she is on the job for you even after the move is complete. I can't even begin to describe how much I've appreciated her services after the move… knowing what is in each box and knowing the breakables are secure and undamaged. I just can't say enough positive things about Karen. Absolutely, positively one of the best decisions I've ever made was the decision to retain her services!
Suzanne
Custom estimate based on needs
Create custom room plans to scale with furniture
Obtain estimates from preferred moving companies
Coordinate estate sale with preferred vendors
Coordinate logistics for move day
Downsize and organize items
Arrange for cleaning of home
Oversee proper distribution of discarded items (Donations, trash removal, confidential document shredding, etc.)
Coordinate distribution of family heirlooms
Arrange for temporary housing and/or storage if necessary
Manage in and out of state relocations
Manage whole house clean out
Oversee furniture placement
Begin unpacking and organizing items
Provide organizing maintenance as needed
Are you ready to get your Life Simplified?
Schedule a free in-home assessment with Life Simplified today!
Call 256-316-1655 or request an appointment online.
At your assessment, we will determine where you are in your relocation process and identify ways to move forward as seamlessly as possible.
We will share ideas and resources with you to get you started on the right path. Once your assessment is complete, we will create an estimate that is specific to your needs, which you will receive within 24 to 48 hours after your initial assessment.
We focus on working within your budget and at your pace.